If you're planning a move into assisted living, you may be wondering what to expect. It can take a while to get settled into your new home, and you may feel overwhelmed at first.
Sterling Pointe Senior Living has a lot of experience in senior living, and can provide you with some good news: you won't feel like the new kid in class forever!
It may take some time to get to know your new living space, make new friends, and feel at home. Once you start to recognize familiar friendly faces and ease into your new routine, you'll begin to appreciate all the perks assisted living has to offer.
Remember – Moving is a tremendous life change, and it may take a while to feel comfortable.
If you're feeling homesick or sad in your new environment, reach out to your friends, family, or your favorite staff member. Sometimes a listening ear, some good advice, or a change in your daily routine is all you need to feel confident about your transition to a senior living community.
New Routines
Forget boot camp! Assisted living allows residents to live life on their own schedule. Of course, there are scheduled mealtimes and optional activities throughout the day, but you get to choose your day-to-day adventure.
Assistance is available 24 hours a day, but you choose your bedtime, wake-up time, and whether to participate in the day's activities and events.
Morning Routine
Each resident is unique, and everyone's routines will be different, but generally, you can expect a visit from a staff member each morning. They'll want to check in with you and dispense any prescribed medications or supplements.
Morning visits may include additional help with:
Bathing
Dressing
Hygiene
Mobility
Assistance is provided throughout the day, as needed.
After Dinner
After the day's activities, life tends to quiet down in a senior living community (Unless there's a party or event in the evening, of course!) Evenings are generally filled with quiet visits, games, emails, phone calls, or movies.
When you're ready for bed, staff members are available if you require assistance. Exteriors doors are locked, personnel remains on-site 24 hours a day, 7 days a week, and call buttons are close by for emergencies.
Proactive Assistance
Most residents in assisted living require additional help with the activities of daily living, which include:
Dressing
Bathing
Hygiene
Toileting
Medication
Mobility
Staff members are always available to provide proactive care, and meet the needs of each resident. Assisted living staff members are specially trained in senior care, and strive to protect each resident's right to privacy and dignity.
Care services are tailored to fit each resident and are flexible to reflect the changing needs of older adults.
Low-Maintenance Lifestyle
We hear many good things about assisted living, and one of its most-praised assets is the end of household chores. Retirement is an excellent time to hang up the towel on housework, home maintenance, and yardwork.
Moving into assisted living means eliminating the hassles of homeownership. No more shoveling snow, cleaning bathrooms, or mowing the lawn. What will you do with all your extra time?
Residents in assisted living are free to divulge themselves of housework, and start pursuing other interests and activities they may have lacked time for in the past, like:
Reading
Trip planning
Crafting
Socializing
Staff members can work closely with residents to help them find activities and hobbies to pursue with their newfound extra time.
Curated Amenities
Many assisted living communities will offer residents a stunning array of curated amenities, like:
Meals: Meals are often designed with seniors' health in mind. Chef-prepared, nutritious, and delicious meals served in a social environment help keep residents happy and healthy.
Transportation: Many assisted living communities will offer reliable transportation to events, shopping centers, and tourist attractions.
Fitness programs: Assisted living communities design their fitness programs specifically for seniors. Some will offer personal training, group fitness classes, and outdoor health opportunities.
Salons: Haircuts, manicures, shaves, and a rainbow of hair colors are often available right on-site in assisted living communities. Look your best without the hassle of leaving the house!
Assisted living communities offer a bevy of attractive amenities right at your fingertips, catered to seniors and their interests.
Exciting Activities
Seniors who live alone have a higher risk of feeling isolated, lonely, and depressed.
Assisted living communities offer residents the chance to join a community filled with people in the same stage of life, surrounded by exciting events and activities. Most senior living facilities offer calendars filled with engaging activities, such as:
Fitness classes
Arts & crafts
Field trips
Group travel opportunities
Guest speakers
Book clubs
Spiritual/religious groups
These types of activities provide ample opportunities to socialize and meet friends with similar interests.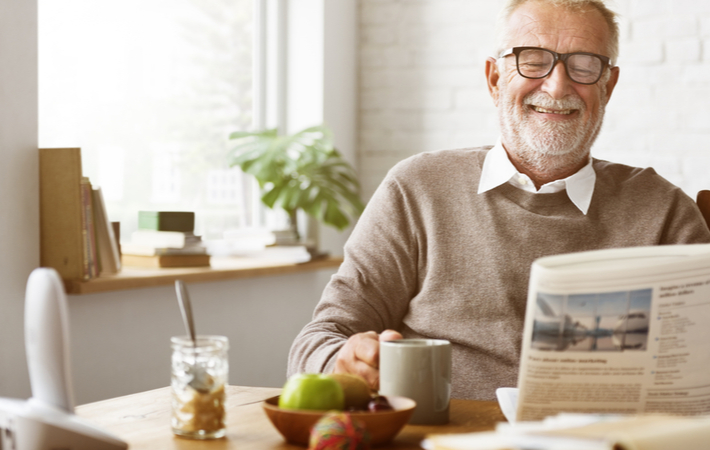 The Next Step to a Better Quality of Life
Assisted living communities provide seniors with a carefree lifestyle in a supportive environment catered to their needs.
Making the transition to senior living may seem overwhelming in the early stages, but ultimately, once settled, residents begin to feel more comfortable in their new routines.
Assisted living communities strive to offer an environment where seniors can receive the necessary support that allow them to live more independently. We can assure you, if you're making a move to assisted living, your life is about to become much easier, and much more fun!
If you have questions about assisted living or would like advice on this next step on your journey, contact our team at Sterling Pointe Senior Living.